When you want to search audio files, you follow the same steps as when you Search other files:
1. Choose your Collection(s).
2. Type in your Search Term(s).
3. Choose your Search Limits.
4. Click search.
To listen to the audio file, click on the Title, and you'll be taken to ProSeek's Audio Player. Your search term(s) will be highlighted in the text box on that page.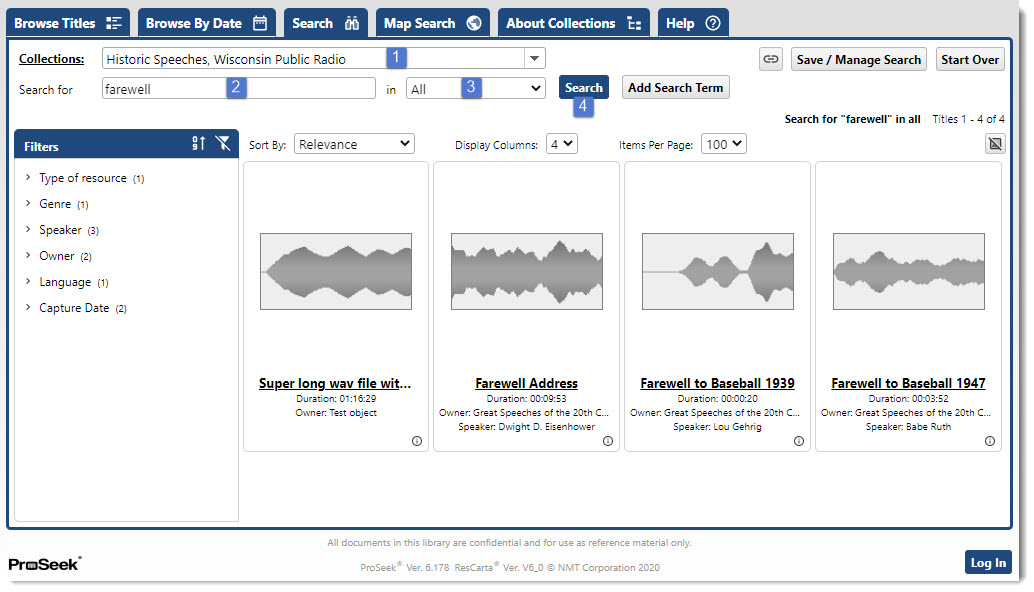 For more instructions on Searching, go to Search.
Browse | Viewer | Search | Map Search | Print | Audio Files | Text Correction | User Annotation
---
© NMT Corporation - All rights reserved.