Browsing allows you to see the titles of the audio files in the library's collection. You can then open the files to listen to them in the Audio Player as well as Search them.
You browse the audio collections in the same way as you browse other collections, whether you browse by title or browse by date.
First, you choose the collection(s) you want to browse. If you know the name of the audio collection(s) you want to browse, choose that collection(s) as your first step when you Browse by Titles and Browse by Date. Of course, you may also choose to Browse All collections.
Second, choose your display options and categories for filtering to narrow your browse results.
Finally, choose the title you want to listen to by clicking on it. This will take you to the Audio Player.
When your Browse Titles page is set to display thumbnails, the audio thumbnail will display a gray audio wave.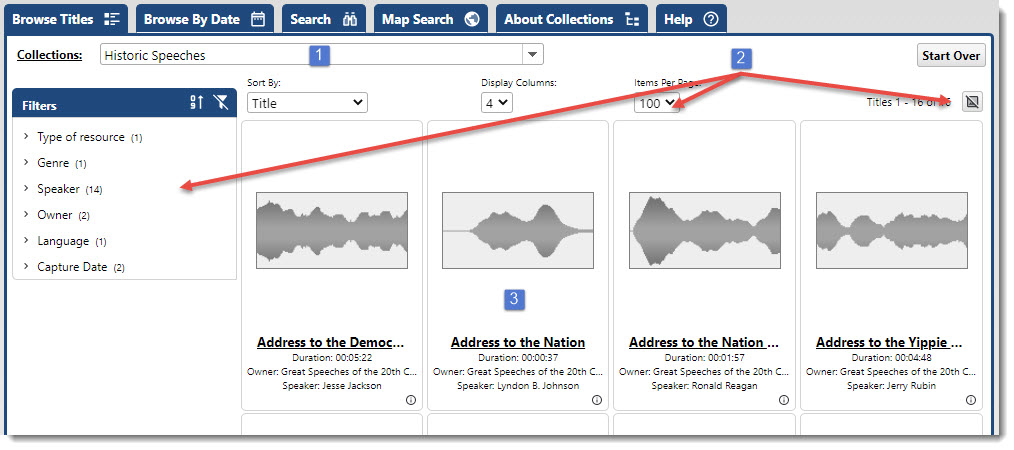 When your Browse page is set to display without thumbnails, the duration of the audio file will help identify titles that are audio files within your collection.

Go to Browse by Titles for detailed browsing instructions.
Browse | Viewer | Search | Map Search | Print | Audio Files | Text Correction | User Annotation
---
© NMT Corporation - All rights reserved.